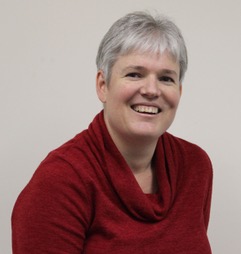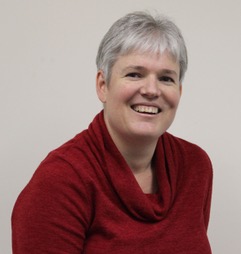 Liz's goal as a mediator is to help people hear and understand each other's perspectives in ways they haven't achieved before. Good agreements become possible from that foundation.
Liz's understanding of the legal and emotional complexities of decision-making for separated families is drawn from more than 20 years experience in the family law system. She knows that no two families are the same and that one size certainly doesn't fit all when it comes to resolving conflict. The breadth of her professional experience enables her to design the right approach for each family.
Alternative dispute resolution has been Liz's primary professional focus since 2016. Her mediation experience encompasses work as a Judicial Registrar in the Federal Circuit and Family Court, as a member of Legal Aid ACT's Family Dispute Resolution Convenor's panel and as a Family Dispute Resolution Practitioner in Canberra's Family Relationship Centre.
Before entering the mediation field Liz worked as a family lawyer for ten years and as a legal academic for nine years. As a family lawyer Liz advised and represented clients in all the main areas of family law. These included children's cases, property settlement, child support and protection order proceedings. She also assisted clients with adoptions, surrogacy agreements and donor-conception parenting agreements. As a lecturer at the Australian National University (ANU) Liz taught family law to both undergraduate and post-graduate students, as well as clinical legal education and legal ethics courses. A primary focus in her teaching was equipping students for the emotional dimension of family law work. Liz has also engaged with the family law system as a policy and legal officer in the Commonwealth Public Service and as a lobbyist, advocating for legal protections for families from the LGBTIQ community.
Liz holds Bachelors degrees in Arts and Law (with Honours) and Graduate Diplomas in Legal Practice and Family Dispute Resolution. She is an NMAS accredited mediator and registered Family Dispute Resolution Practitioner (FDRP). Liz is committed to ongoing professional development and regularly attends conferences and training.
Liz currently combines her role at Keogh Mediation with a part-time position as a Senior Associate at Alliance Family Law .
Keogh Mediation is an Australian mediation and family dispute resolution offering video-conference mediation services Australia-wide.
Thank you for all your help so far. I'm learning that a steady voice at times like this is very rare and for that reason, extremely welcome!
In your role as mediator, I appreciated your reflective listening and your ability to tap into the core issues.
Thank you so much for your time and professionalism.
Separation has been an absolutely horrific and painful experience, but you were one of the most measured, caring and balanced people I've met in this space. Thank you for your role in moving me forward.
Thank you for your level (of course) but also compassionate approach to our mediation process, I appreciated that. I'm sure you know this, but you're very good at your job.